With wardrobe manufacturers moving to longer and brighter LED strips, it became necessary to redesign our product for these requirements.
Our SwitchBee units (that were earlier designed for 2.5A max load), have now been redesigned with a more powerful low-side MOSFET to be able to switch LEDs of much higher loads with negligible heating (thanks to its ultra-low 'on resistance') while still in an ~8mm dia package. This time, it supports a much thicker cable though to carry all that load! The diameter of our sensor and switch is still just the same as the dia of the cables 🙂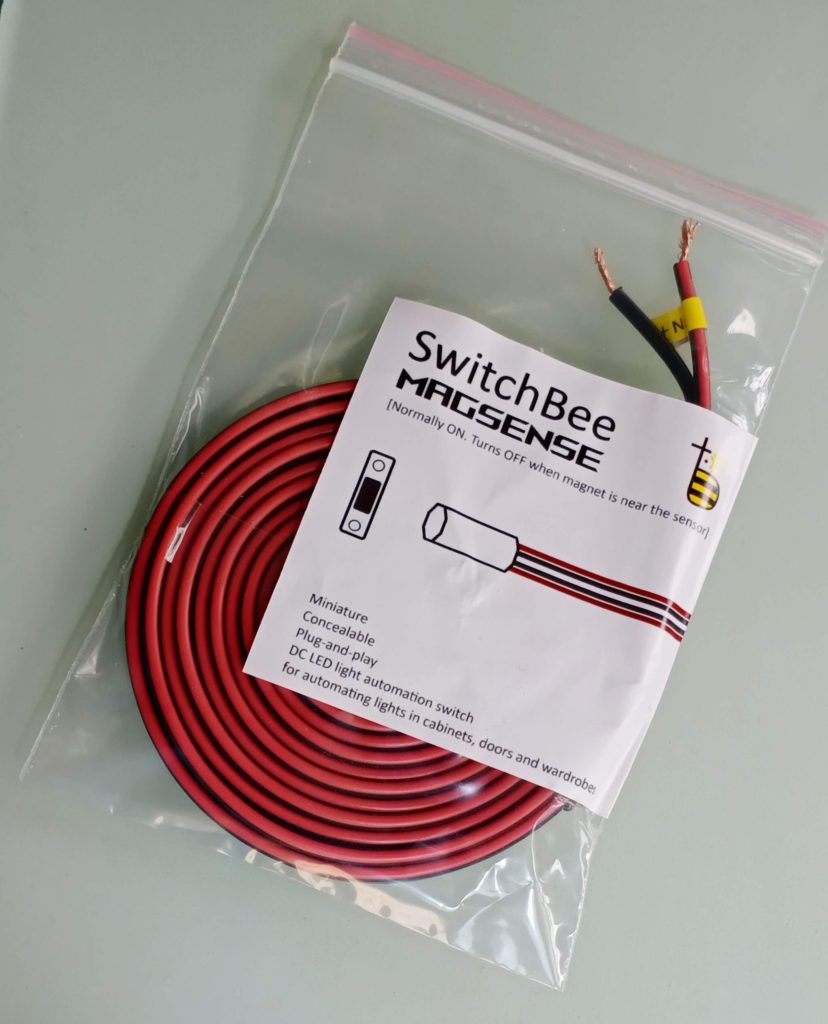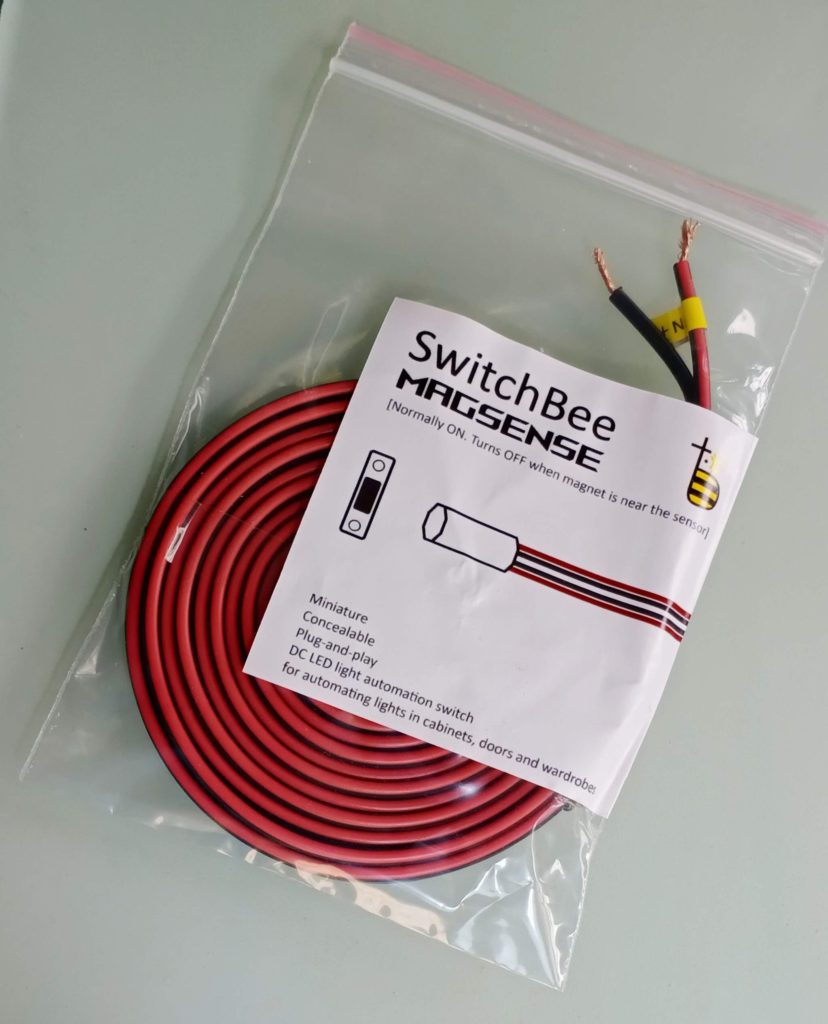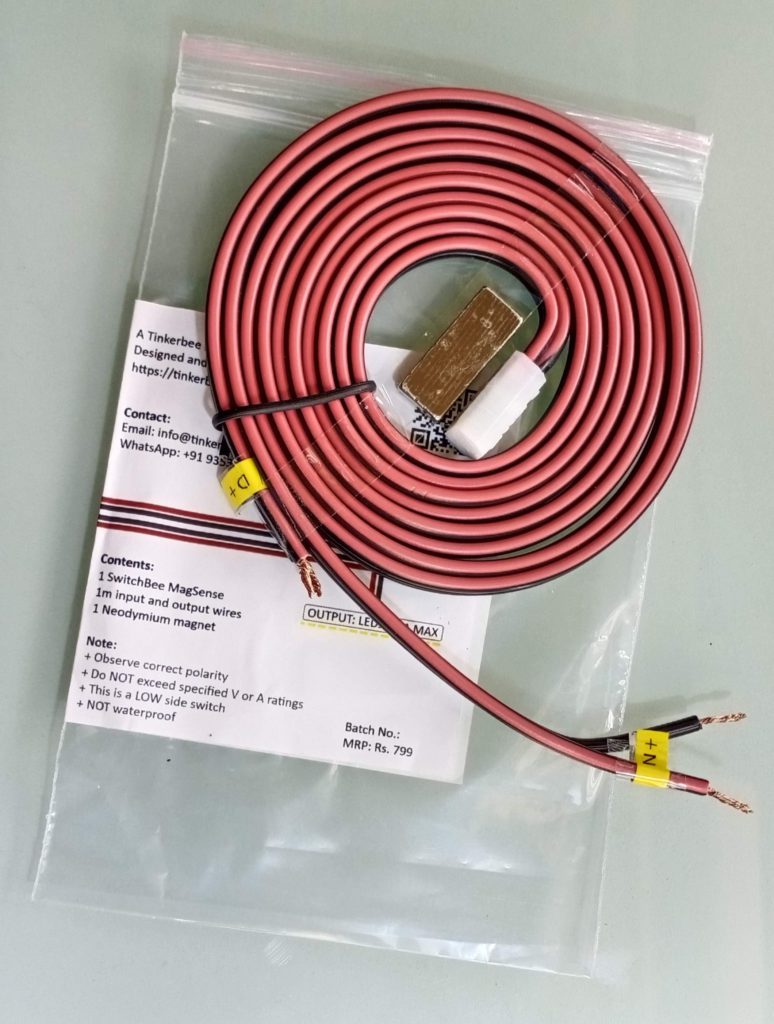 If you are an interior designer or manufacture high-end wardrobes and office and kitchen cabinets:
– Check out the product page at
SwitchBee – Tinkerbee Innovations
– OR email us at
– OR WhatsApp us at
+91-9353643915 to know more!
Related post:
SwitchBee MagSense demo/ installation video – Tinkerbee Innovations