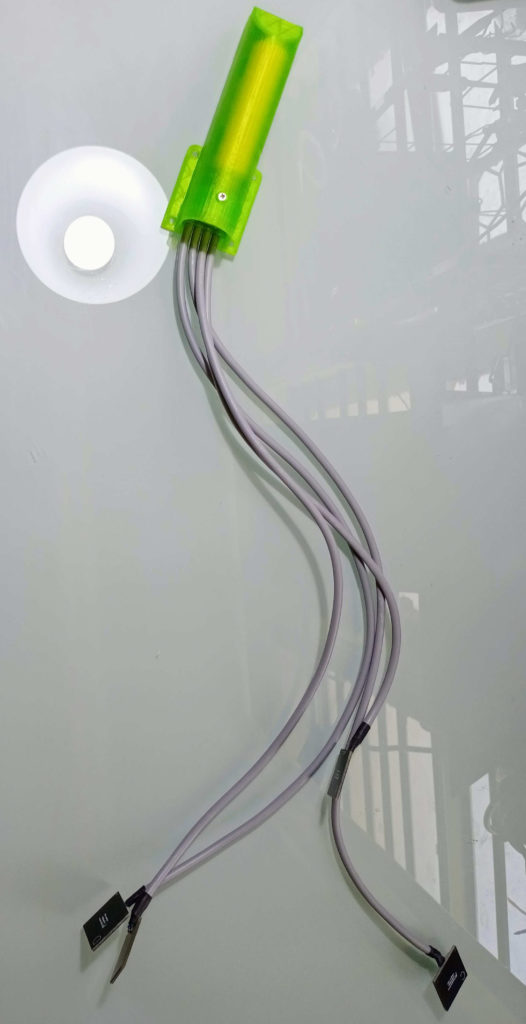 This is the age of smart gardening. Your plants need a smart companion to keep track of soil moisture, temperature and other atmospheric conditions 24×7. That enables you to provide your plants just the right amount of water and at just the right time. So that your precious plants bloom just right!
AgriBee relays real-time soil and ambient conditions so that your smart-agri platform can make smart resource allocations for your smart plants.
Reach out now to logesh.kc@tinkerbee.in to know more!
Features:
4 separate custom-designed capacitive soil moisture sensors
Ambient Temperature measuring range -20°C to 65°C / -4°F to 149°F
Atmospheric Pressure range 300 to 1100 hPa
Ambient light measurement from 0 to 800 lux
Atmospheric humidity scale from 0 to 100%
Soil moisture with a reading 0 to 100 %
Power Supply external micro-USB. 5V, 500mA. About 6 hours to full charge
LED indicators for charging (blue), power-good (green) and charge complete (red)
Truly wireless –WiFi enabled (LoRaWAN version also available)
Rechargeable Li-Ion battery provides many months month of usage on a single charge
Real-time instant weather updates; delay can be configured from 1 minute to 24 hours.
Readily available APIs for integration under 30 minutes!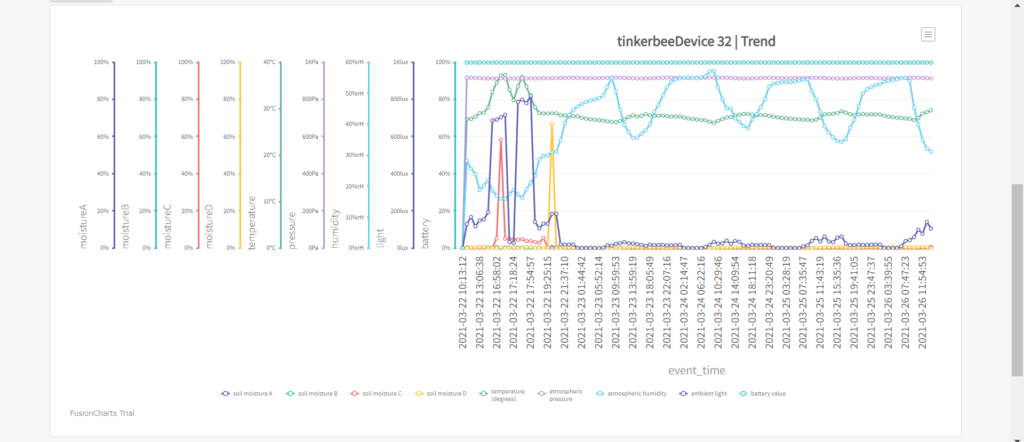 Reach out to logesh.kc@tinkerbee.in to know more about AgriBee!